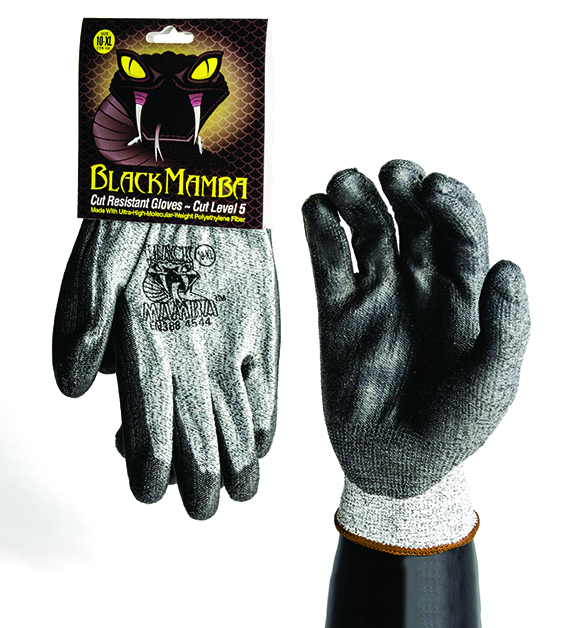 Created for industrial applications where standard gloves just can't survive. If your job requires tough resistance to chemicals, abrasion, and tears, then Black Mamba Gloves are for you!
The Black Mamba Gloves was formulated to be the toughest disposable glove available in today's market. At 6.0 mils thick, the Black Mamba Gloves was specifically designed from a unique blend of nitrile. It is thicker and stronger than any other black nitrile glove, and is fully-textured with 3 times the puncture resistance of latex or vinyl.
Black Mamba Gloves provide up to 3 times the thickness and 9 times more chemical resistance than standard gloves. Black Mamba Gloves perform where others fail.

Subscribe here to ensure you get all the latest news about our products
we represent, industry tips, and more!



We would love to chat with you about expanding your business. Give us a call or contact us via email today!
100, 131 7th Avenue S. Cranbrook, BC V1C 2J3
250-421-7728 (Daryl) 250-919-0919 (Jason)